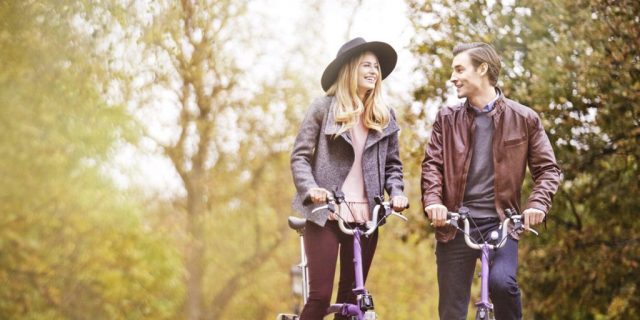 Spring is a bad time for couples because it is often the season when they separate. On the other hand, for singles, spring is synonymous with encounters. But what are the reasons for this phenomenon? The answer is simple: it is a season for renewal. Nature is waking up and so is our mind!
Time of change
For men and women, the signal is sent, we move, we go out, we trap winter behaviours. The increased sunshine and longer days are a consequence of these changes. Morale is high and makes you want to be active. Hormones are jostling and libido is often much higher.

Spring is also the time of the big cleaning. That's why some couples end. This, of course, offers singles new opportunities to meet each other.
For singles, don't waste time
Are you single? Don't waste a minute, it's now that you have to act!
First of all, accept the invitations to go out, which will be more numerous, or organize them yourself. It is always an opportunity to meet people and especially people who, like you, are looking for love.
A point not to be neglected is your clothing content, do not hesitate to wear clothes that enhance you. Take care of yourself, because even if the physical does not do everything in a couple, it is still by your appearance that you will attract the first glances. You must therefore feel comfortable in your body.
Also, be open and attentive while not hesitating to talk about yourself. It is important that single people feel that you are ready to start a new experience. Open your door and wait to see who crosses the threshold.

Spring is also the season of traps
Spring can also be synonymous with love disappointments. It's a season when you feel like you're growing wings and you're quickly tempted to test your charms! Your encounters will not necessarily lead to something serious, love behaviours are more fickle at this time of year, beware of disappointments!
So don't expect to find the right person the first time, you may have to go through several meetings before you get to a serious story. Take advantage of this season to progress gradually, test your relationships before embarking on a love story without tomorrow.

And if love doesn't come in spring, all is not lost! Summer arrives and will also bring you some good things.