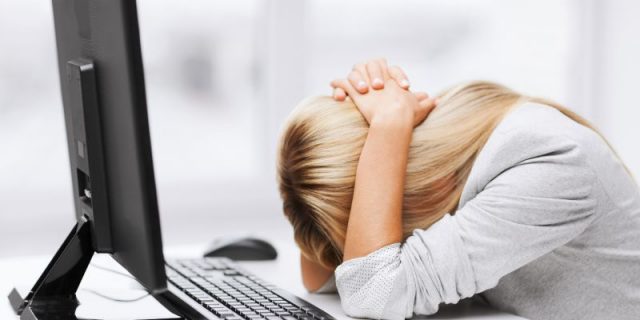 How do I complete his profile on a dating site? Describing yourself to strangers in a few characters and some pictures is not obvious. And you'd be surprised how much a small mistake can really go wrong and hurt your chances of getting an appointment.
Most people take time to understand what to include in their profile or not. To help you avoid making beginner mistakes, here are some tips on what not to do.
Use a photo with a hat or sunglasses.
They may seem fun and elegant, but according to statistics, anything that hides your face greatly harms your future encounters. The figures show that people with pictures with sunglasses and hats receive far fewer messages than those whose faces are visible. So if you have a nice photo with sunglasses, don't make it your main profile picture.
Stay evasive in your ad
"If you want to know more about me, contact me." You've probably seen this in someone's profile? It is not uncommon for people to write this in their ad and it is a big mistake.
If you don't know what to say, write down what you do for fun, what you're passionate about, what you do in life, anything. Don't try to skip the stage of writing an ad by telling the other person to ask you questions about yourself. There is a good chance that she will notice your empty profile and move on to the next person.
Not knowing what you'Re looking for
Here's another sentence you may have already read: "I don't know why I'm here." People who write this are even less fortunate to have a contact. Do not be undecided show others what you are looking for, there is no one to judge you. If you are not excited at the idea of dating you will give a bad picture of yourself and the people who visit your profile will pass to someone else.
Leave your ad empty
As before, this is another coarse mistake. Leaving your ad empty of any character shows that you are not ready to make a small effort to meet. People want to get to know you, so help them! Statistics show that writing an announce can result in up to 28% more messages.
Use only emojis in your ad
This is another frequent case. There is no problem in having a short text, but ads with only emojis are counter productive. People can not learn much about you with only three small characters, give more content to your ad.
Use a photo where you are not alone
Photos with friends or other people can confuse. Someone might believe that it is your ex in the photo and that you are bragering about the beauty of your ex-girlfriend or your boyfriend… Quite often, the person in your photo is a sibling, but the person visiting your profile may not necessarily guess. In doubt, leave this photo aside.
Use cliché phrases in his ad
Do you like to travel? So don't mention it in your profile. Everyone loves to travel and so many people indicate in their profile that it becomes commonplace. If you want to talk about your travels, find out more about why you like to travel and say what you felt with a particular culture or a natural landscape that marked you. So the focus is no longer on the pleasure of taking a vacation, but on an emotional experience that is your own.
Complain in profile
It may be tempting to complain about your boss or a previous appointment that would have gone wrong, but do not turn your ad into a book of grievances. This can make you look petty and negative. You may be able to talk about your problems during a meeting in person, but there is a strong bet that by writing them people will flee your profile.
Make grammar or spelling mistakes
An important step that can be forgotten easily, check the spelling and grammar mistakes. You are an intelligent person and if you do not take the time to check your profile and you have accidentally made big mistakes in your text, you may pass for an idiot when you are not.
Lying on his profile
This is the worst mistake you can make. People will be disappointed to find that you weigh 20 kilos more or that you are a student in the first year of law and not a lawyer, so be honest! Someone who wants to meet you will want you for what you really are.
This list may look long, but creating your profile is a crucial step. Remember that people who are on a dating site are there to get to know you.