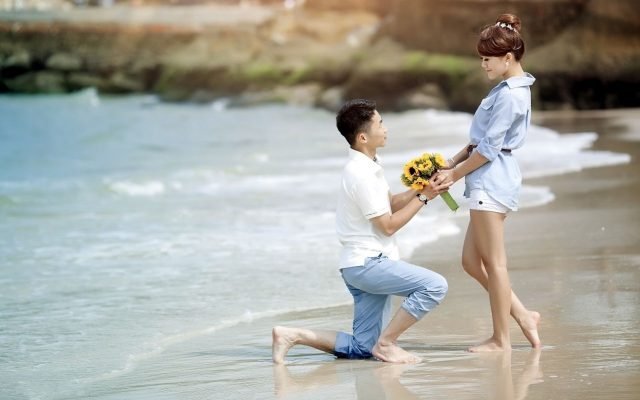 This is one of the hardest steps to take, saying I love you to the other is not a small deal, you will have to prepare the moment in order to maximize your chances of success.
Use a suitable technique
There are many different ways to say I love you. They depend very much on your character but they all have one purpose: to confess your feelings, to say that it is to her or him that you hold the most in the world.
If for you it is a first you will have to prepare well, it is a unique moment, the one that you have kept so much time for you, but that you must now share to the other.
Mastering your stress
Of course the hunt will be of the game and to minimize it will have to put you in confidence. So to declare your flame choose a place that puts you in confidence (library, romantic evening, restaurant…).
Be careful not to make uncomfortable your partner or yourself in case of refusal for example, this moment must remain rather intimate do not forget!
The importance of form
The form is also important, classic or original several methods are possible, but depend on you two.
Choose according to your instinct, ask yourself the question of what could make it succumb to your charm while keeping a surprise effect.
So put on your most beautiful costume or your finest dress and go for it!
If you miss inspiration here are some statement ideas:
Write him a letter filled with I love you in different languages
At the beach, write to him I love you in the sand
Give her a rose or flowers, if she asks you why tell him you love her!
These different tips can also help you maintain your couple's flame!